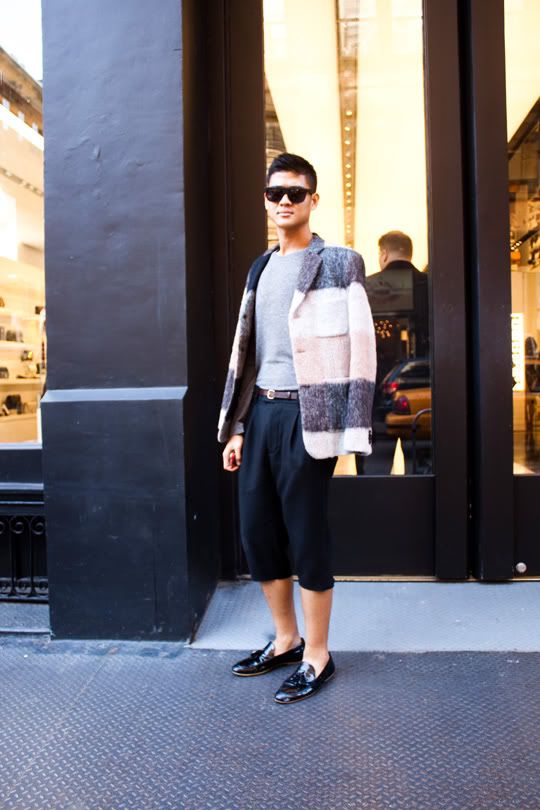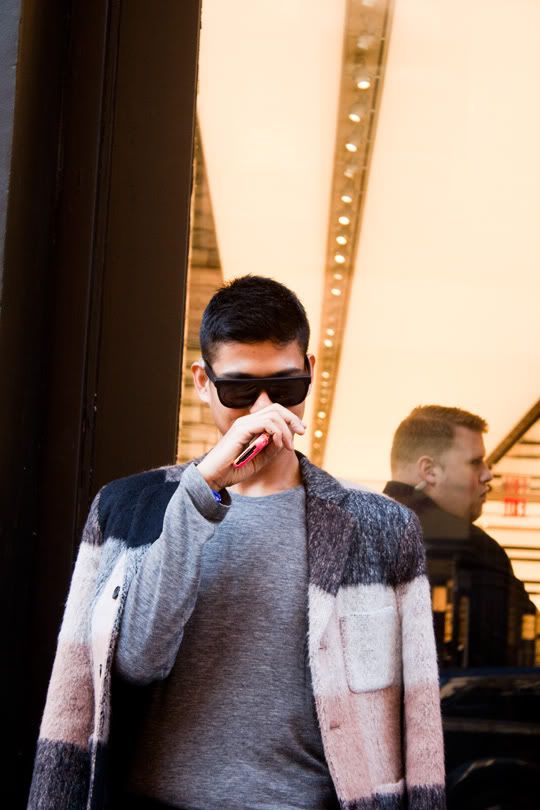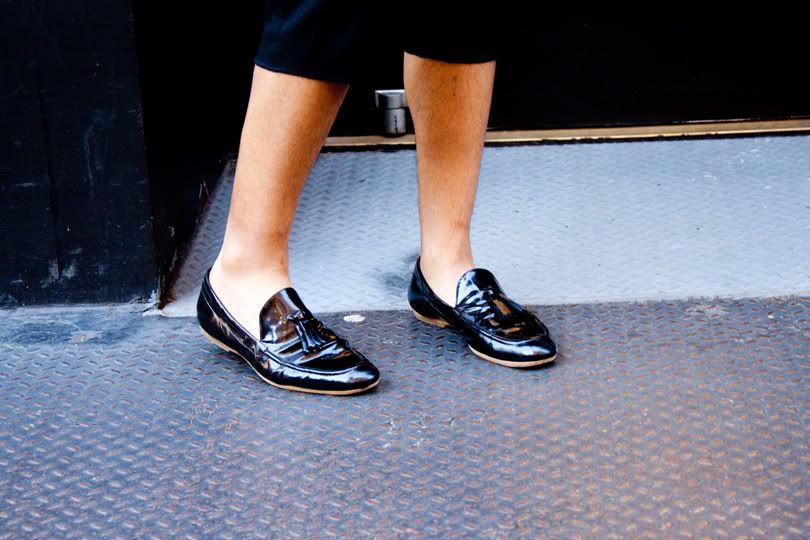 Images by Prutha Raithatha
Just cause I was missing my NYC street fashion posts.
Meet Woldy. When I met him and asked him about his outfit, this is how our conversation went
Shorts: Phillip Lim
Jacket: Phillip Lim
Tee: Phillip Lim
Man you must really like his stuff: Yup and I work for him.
Case closed. Apparently all the cool people out there are working with even cooler people. Woldy is also an intern at Elle. Love the jacket and the sunglasses soo soo much you have no idea. I mean how can you not love all those clean cut feminine clothes by Phillip [talking about his women's collection ofcourse]. I want almost everything from his SS 2011 collection. I must find me those sunglasses too. They are perfect.
Was great bumping into you Woldy.