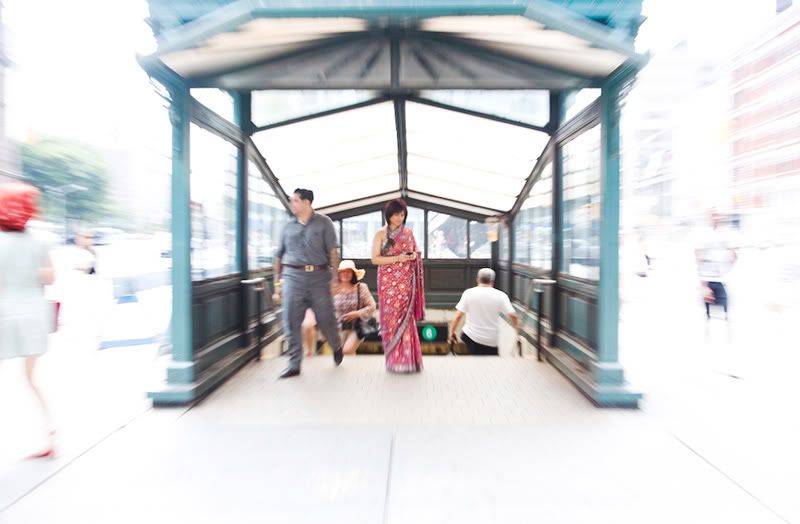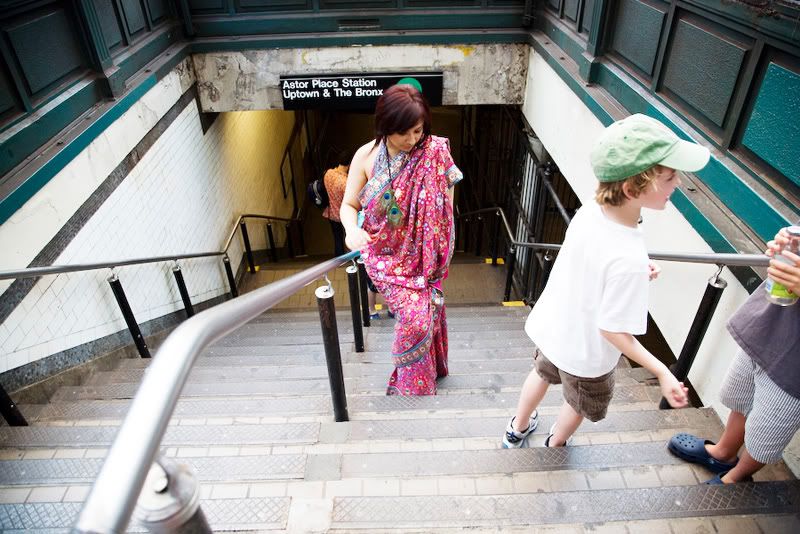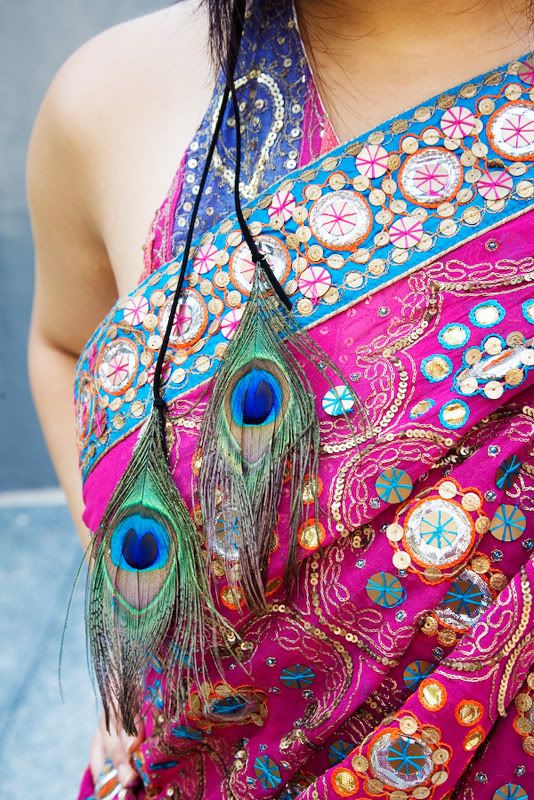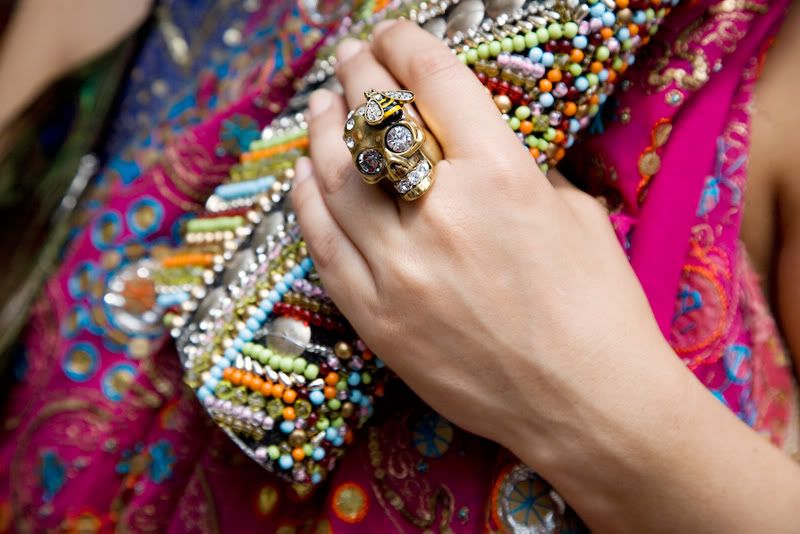 I have been dying to do a post on a sari. Sari is the Indian traditional outfit for women. I would not wear it on a day to day basis due to plain practical issues like it will take me years of training to be able to drape one around me in less than 30 mins and even longer to train myself to run in a sari after trains and buses..hehe… yes it's the truth about my life that I have finally made peace with: I am always running! And sadly it's always after public transportation. ..lol..Hence I thought it would be apt to have these pics be taken in an NYC subway station.
Someday I wish to be able to go to work [in NYC] in a sari if I feel like it every once in a while. Mental Note: Have to find an employer cool enough…lol.. But why not I say. My wish right?
Since this sari is quite a formal piece with a lot of elaborate antique embroidery on it, I didn't want to accessories it too much. Just one cocktail ring and that's it. FYI, this is never the case with actually Indian formal attire. We Indians believe in more is more and normally wear extravagant jewelry with such saris.
So just cause I have a twisted head, I decided to club my "Sati Savitri" – look [Good girl look] with a huge skull McQueen ring. BTW, I love this ring sooo much I want my engagement ring to be just this!!! Now all I need is to find a boy to marry me
J
PS: This was one of the funnest shoots ever. The sari got way too much attention.