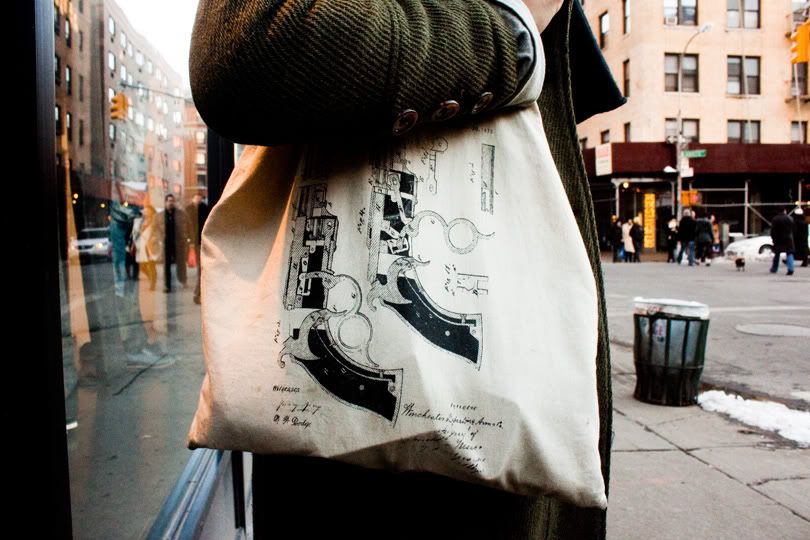 Images By Prutha Raithatha
Tote: Urban Cricket; Jacket: Spiewak; Shoes: Seychelles; Tee: Mom's; Hat: street; Scarfs: Random places; Necklace: Kelacala Q
Zoe is a nanny with a lot of spunk for sure. Love the multi layered scarf to beat this blasted NYC winter and I adore the guns tote. Cool necklace too.
BTW, I have been working my ass-off at work!! But finally with one deadline down, I can relax a little [very little...lol]. Went to my first Knicks Game last night and it was awesome. The Kicks lost [idiots!!] but I got a foam finger!!! Was soo much more excited about the foam finger than the game..hehehe..
Hope everyone's having a great week!! I now have more than a few invites to NY fashion Week and I am all too nervous and excited now to go attend it for the first time. WHAT TO WEAR!!!!!