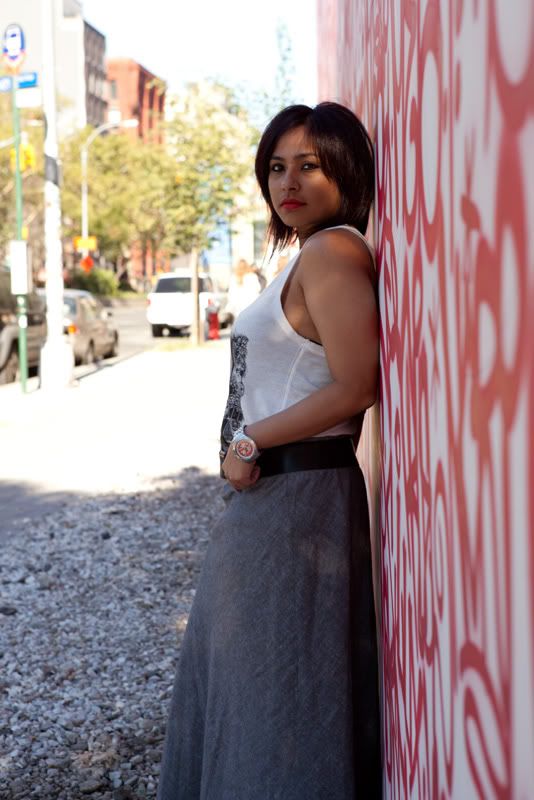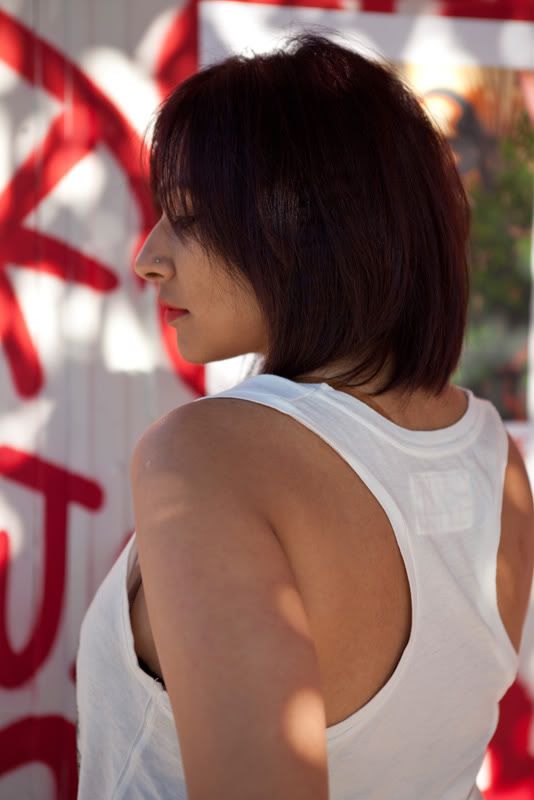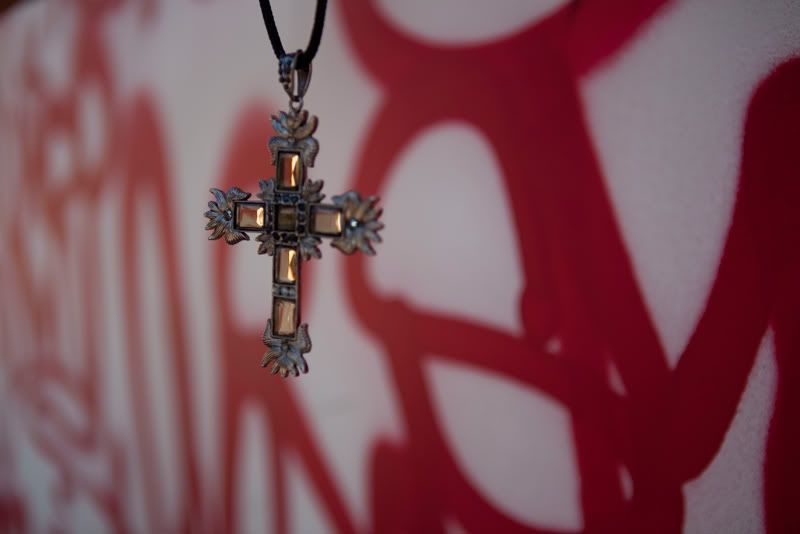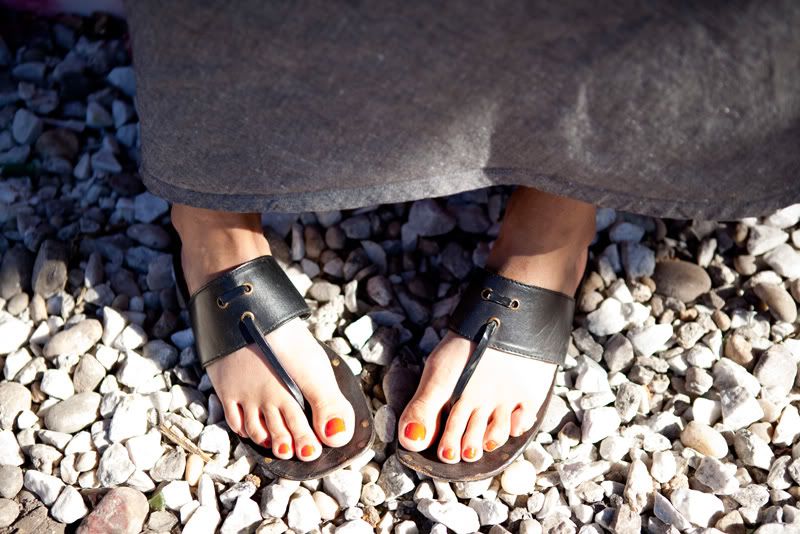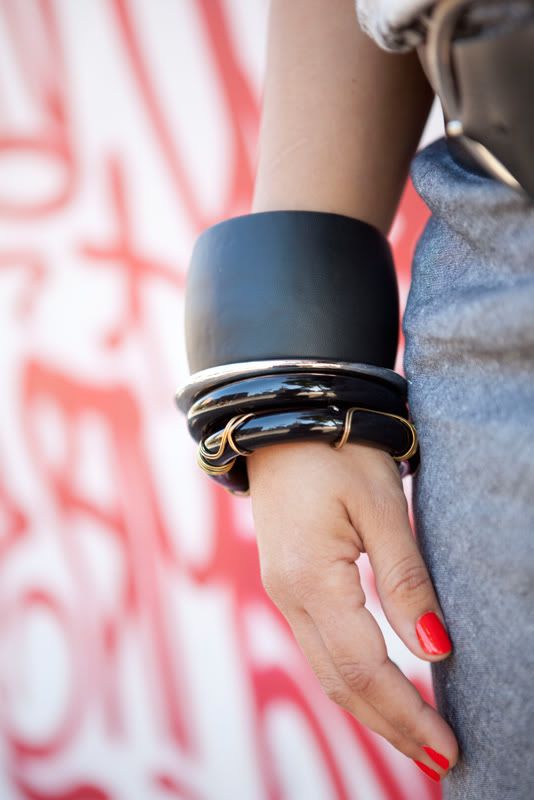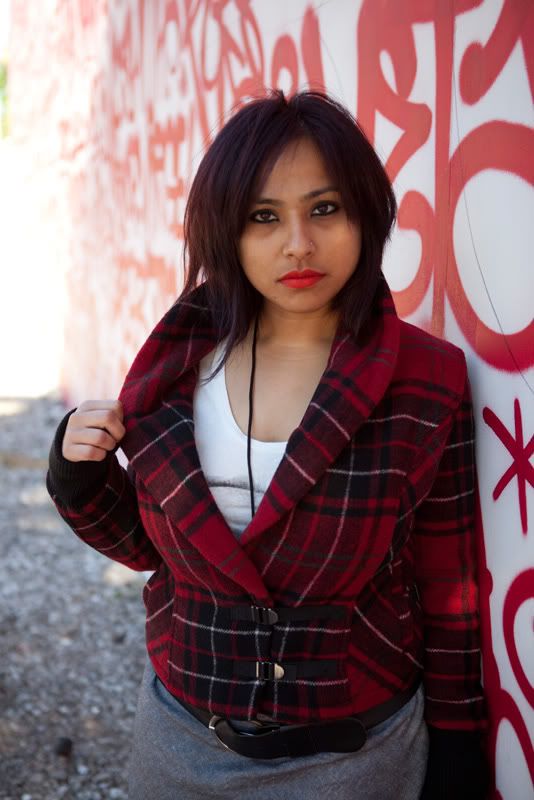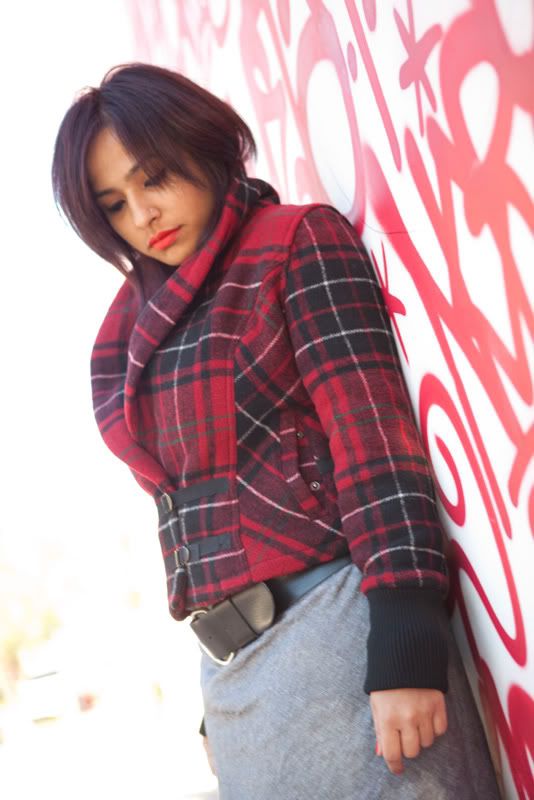 Images by NURBS
There are a few amazing things that happen in NYC that cannot be watered down by anything like this giant wall called Deitch Wall of commissioned artwork on Bowery and E. Houston. The latest artist to put his stamp on this amazing 850 sq.ft of flat surface is Berry McGee [aka TWIST]. I love the outcome of spray painted names of hundreds of graffiti artists form years gone by to present. Incredible isn't it? Super interesting coverage on the entire work and the night that the artists actually did it can be found
here
. [Incase anyone was interested].
Must also check out the artwork on my tee. Its just little things like these that reinstate my faith in people's creativity. The print is a skull of course but see the eyes and you realize that its actually faces of 2 kids [and they are playing with their dog or something in the scene]. I agree it's a little twisted to have kids faces to form a skull but I can't help myself from loving the idea of mixing contradictions. It kind of conveys that all good things [in this case kids] may not always be that good and all bad things [skulls] may not be that bad. And that's the truth!! [yup I get my wisdom from fashion too…lol]. And BTW, that skirt is like at least 10-15 yrs old. I still wear and love it.
Had a great long weekend watching oldddddd animated movies, dinning and drinking with friends, spent a day with my niece [was the best] and drinking and eating some more.