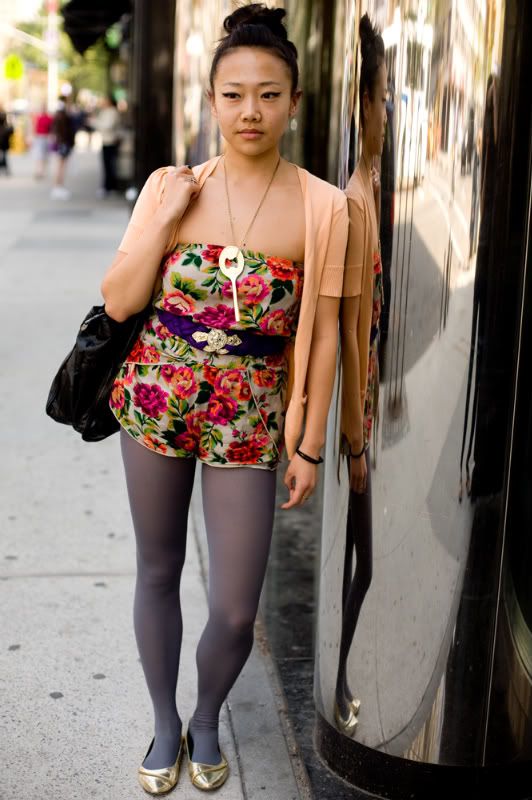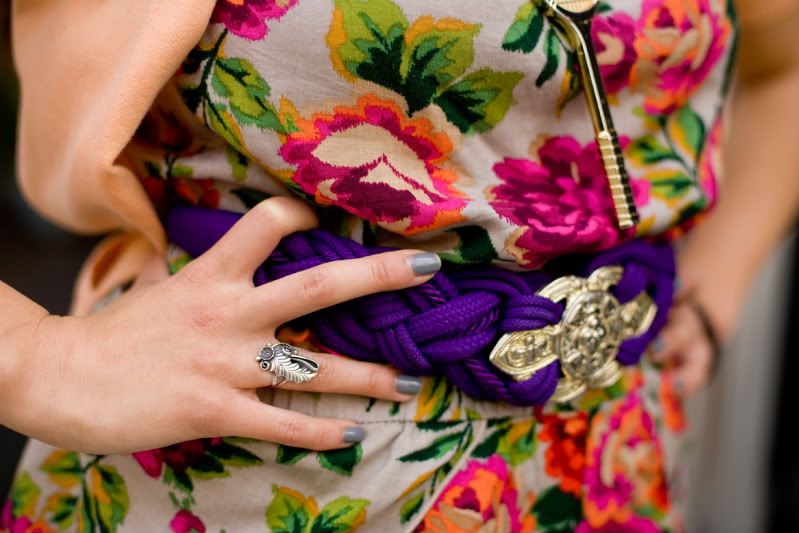 Images by Shraddha Borawake
It's seldom that you see a sight like her on a Sunday morning at 10 am. But we did. And it totally made my day!!
Ting Ting's romper is the cutest spring/summer find and she couldn't have accessorized it better. That belt is beyond divine and I want it want it want it!! The badminton racket necklace is complete inspiration. Love the entire outfit but also think that she does a fab job with her eye makeup. I have been trying really hard to get my eye makeup to look like hers but every time I try I end up looking like Amy Winehouse on crack…wait what?.. I meant like Amy Winehouse …lol…
Ting Ting is a graphic Designer for an apparel company.